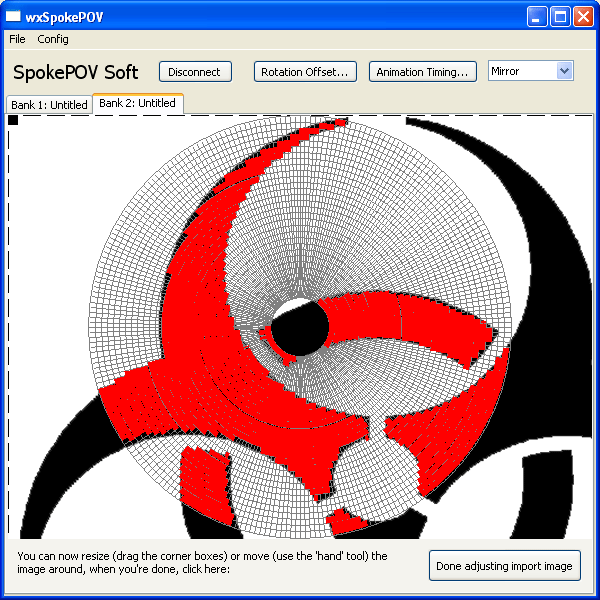 I've completely revamped the SpokePOV software for both Mac OS X and Windows. The interface is better, the image handling is nicer, the download/uploads are faster. There's even a debugging wizard that will help you figure out why it might not be working.
If you've had any problems before, you should check this out! And let me know how it works for you – good and bad. (Just comment here or post on the forum)
Download it here!
http://www.ladyada.net/make/spokepov/download.html
The SpokePOV page also got a little reorganization, including a gallery! If you have pictures, send them to me & I'll add 'em.
---
---
Get the only spam-free daily newsletter about wearables, running a "maker business", electronic tips and more! Subscribe at
AdafruitDaily.com
!
---
---
No Comments
No comments yet.
Sorry, the comment form is closed at this time.