Amazon's S3 (Simple Storage Service) isn't new, but its certainly gaining traction. Its a wonderful product for people who have a lot of content on their site (images, video, downloads, pdfs) but not a lot of money. Data storage costs $0.15 per GB-Month (prorated), and $0.20 per GB. No minimums, rounded up to the nearest cent.
There are a lot of great providers out there (I use Laughing Squid and highly recommend it) but even LS's 'largest' package is too small for ladyada.net… What to do? Easy: Host all that bulky content at S3, then use mod_rewrite to reroute it over to S3. (You could also do it with php, asp or similar for higher 'security' but mod_rewrite is lighter and good enough for me)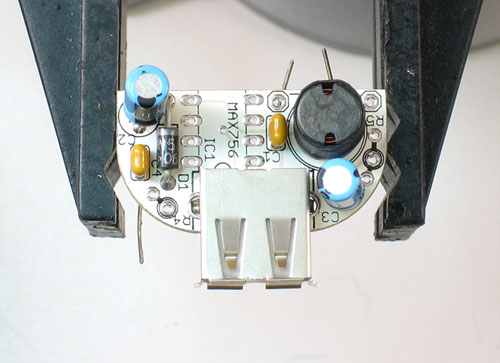 For example, this image has the url reference "http://www.ladyada.net/images/mintyboost/assemblyv12/inductorusbplace_t.jpg" but if you access that url in your browser, it is automatically rewritten by apache to http://s3.amazonaws.com/ladyadanet_mintyboost/assemblyv12/inductorusbplace_t.jpg
(same with my research pdf, a big pdf that easily accounted for 500M a day of traffic at its peak! http://www.ladyada.net/media/common/thesis.pdf -> http://s3.amazonaws.com/ladyadanet_common/thesis.pdf , S3 doesn't care what the data is or how its encoded)
Of course mod_rewrite is not necessary, you can always just directly reference s3.amazonaws.com but that makes it harder to move the content around if you decide to eventually go with another service (or if s3 goes away one day!)
OK so, what's the point and what does this have to do with electronics, eh? Well one of the killer apps of open source and public domain electronics is documentation. That means media. And media storage, backup and transfer is extremely expensive for the everyday person. It becomes increasingly difficult to host a project when one digg-storm or slashdotting makes that 'free' webpage account go down.
Edit: I use the Firefox S3 plugin to upload and set the access control on my files.
Are you using S3 or something similar for your projects, kits or documentation? Leave a comment or email! Its always interesting to see what other people are doing in this space.