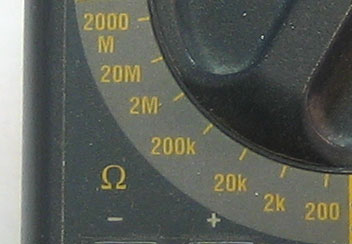 Get your ohmmeters out, kids. It's time for part 2 of how to use a multimeter, this time for all of your resistor-measuring needs.
You will Learn:
How to measure resistors (duh)
The difference between auto-ranging and ranged meters and what to watch out for
How to characterize and test potentiometers and certain sensors.
I also attempt to uncover the reason why all meter ranges start with the number 2.
Click here to read the tutorial!
There's lots of video clips, many of which are extremely boring compared to YouTube. Like check this one out of me shading an LDR
I strongly recommend adding it to your myspace!@
---
---
---
1 Comment
Thank you so much for posting all of these, I am a senior in high school considering either EE or a double major in EE with Computer Science, and these really help me get a good background into the field. You rock 😉
Sorry, the comment form is closed at this time.