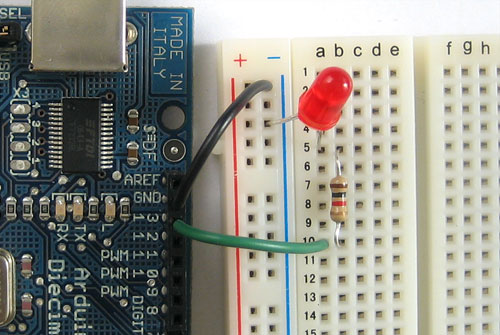 fast. However, I was looking for a good step-by-step tutorial that helped people with almost no experience through the first few steps of microcontroller programming and basic electronics design. At the same time, I'd been flipping through Parallax's excellent "What is a Microcontroller" workbook and decided to start writing something similar.
So check out my Arduino Tutorial page and give me feedback! Right now I've got 3 lessons up, and will try to get a another 3 out in the next week and a half.
At the end of lesson three, you build a mood lamp!