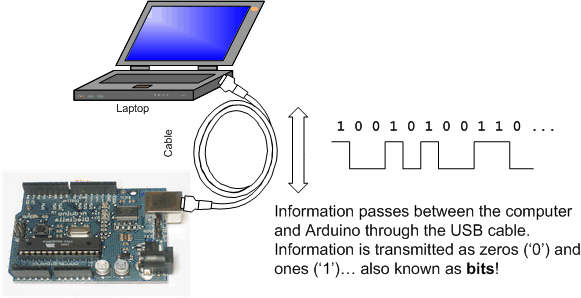 Ready for more Arduino tutorials? I've crawled out from under a pile of kits and finished up #4! This lesson will teach you all about sending data from the Arduino to the computer. You'll also learn how to crunch numbers and juggle data. You can also watch as I make awful diagrams using Visio! Check it out here!
Haven't checked out the tutorials? They are waiting patiently for you!
---
---
Maker Business — "Analog Devices to Buy Linear Technology for $14.8 Billion"
Wearables — Practice patience
Electronics — Look to ferrites (no, not ferrets, the European polecat) when faced with high frequency
Biohacking — TCAPS and Mary Roach on The 99% Invisible Podcast
Get the only spam-free daily newsletter about wearables, running a "maker business", electronic tips and more! Subscribe at
AdafruitDaily.com
!
---
---
2 Comments
Thanks for all the work on the tutorials! They're easy to follow and very complete. Your work is really appreciated.

The tutorials are awesome… i am eagerly awaiting the rest of them
Thanks a ton ! Keep up the great work !!
Sorry, the comment form is closed at this time.