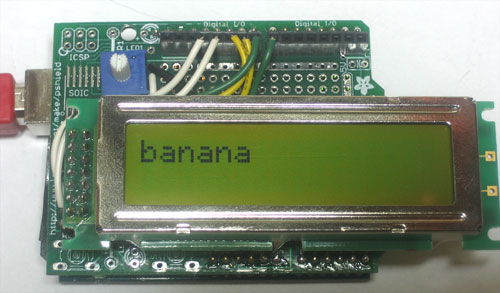 For a soon-to-be-released project I needed to have a character LCD display. I've got a box with a few of those $10 parallel LCDs that are so popular.

There's even a few libraries at the Arduino playground for easy use. Dave Fowler from uCHobby even started out with a great tutorial. However, I didn't see any good tutorials on how to do the actual -connecting- part. So I took pix while I wired up one to a protoshield and tested it.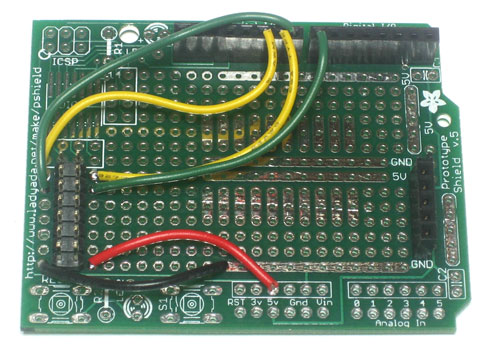 Read all about it at my LCD tutorial page!
(Or if you just want an LCD that's ready to plug in, you can check out this cool blue LCD shield from nuelectronics.com)
---
---
Get the only spam-free daily newsletter about wearables, running a "maker business", electronic tips and more! Subscribe at
AdafruitDaily.com
!
---
---
No Comments
No comments yet.
Sorry, the comment form is closed at this time.