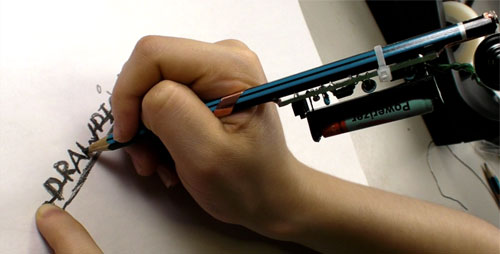 Things have been a little slow since I was untimely kicked out of my home to make way for luxury condos (sadly, a pretty standard occurrence in new york). But I'm getting back on my feet & presenting a new kit! This one is called Drawdio.
Originally designed by J Silver, when I first saw the Drawdio at Maker Faire I knew it would be a great project for beginners: A lot of fun with instant gratification! Essentially, its a very simple musical synthesizer that uses the conductive properties of pencil graphite to create different sounds. The result is a simple toy that lets you draw musical instruments on any piece of paper.
For more information, see the Drawdio kit page. Full kits are in the shop now, or you can build your own from the schematics and parts list on the website.