A few months ago I posted up a tutorial on how to reprogram and communicate with an Arduino using two XBees. However, I foolishly only tested it with small (1K) programs. Apparently the setup was flaky with large programs. Well, some people complained and some people rewrote the bootloader. But I was pretty sure there was a way to fix it …
So yesterday was XBee hacking day and not only did I learn more about the XBee specs but also fixed the problems with timeouts and resetting. So, please check it out again & give it another try. This setup seems to work well with large programs, doesn't require a new Arduino bootloader and is compatible with AVRdude as well as Arduino IDE.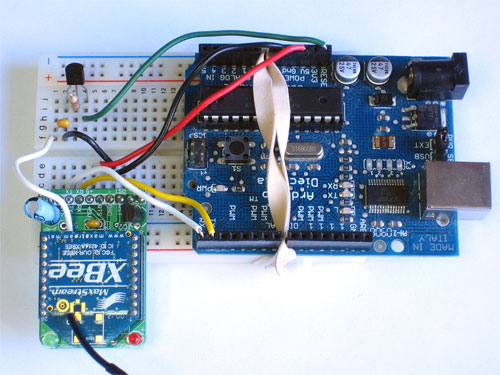 ---
---
Get the only spam-free daily newsletter about wearables, running a "maker business", electronic tips and more! Subscribe at
AdafruitDaily.com
!
---
---
No Comments
No comments yet.
Sorry, the comment form is closed at this time.