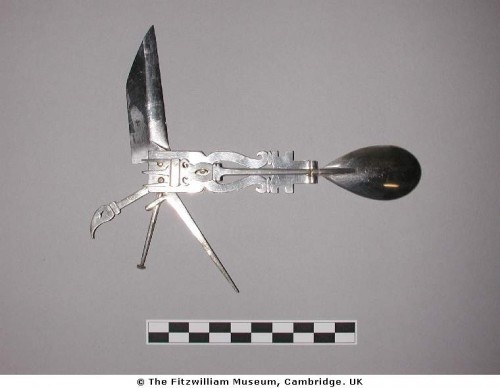 From the Fitzwilliam Museum in the UK comes this 3rd-century CE Roman multitool. From the Mail Online:
An intricately designed Roman implement, which dates back to 200AD, it is made from silver but has an iron blade.

It features a spoon, fork as well as a retractable spike, spatula and small tooth-pick.


Experts believe the spike may have been used by the Romans to extract meat from snails.
Sadly, not available in black.