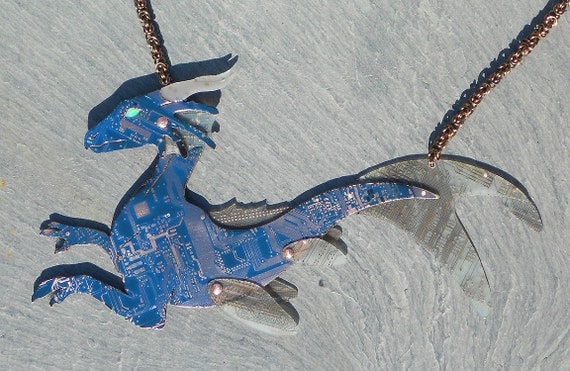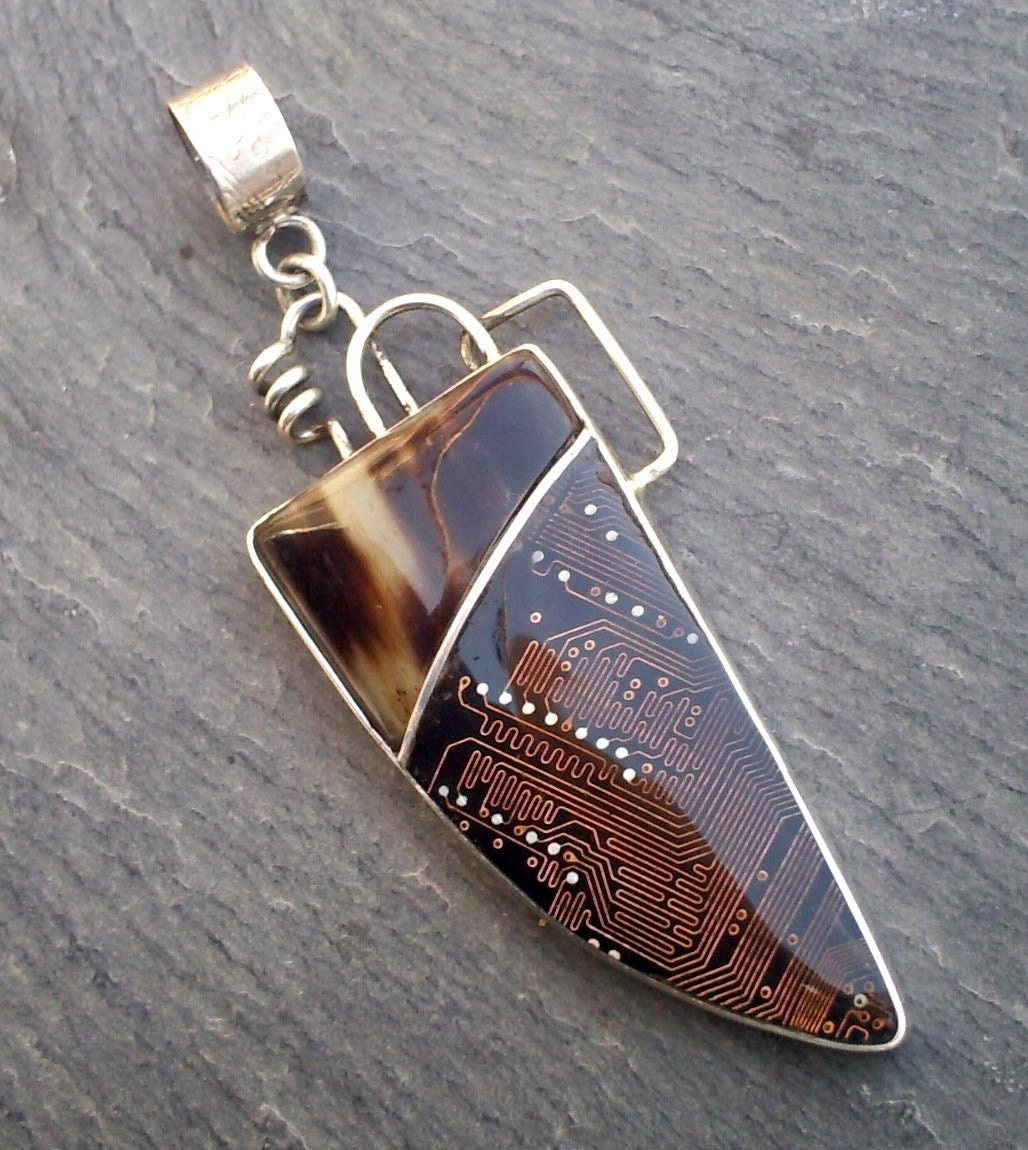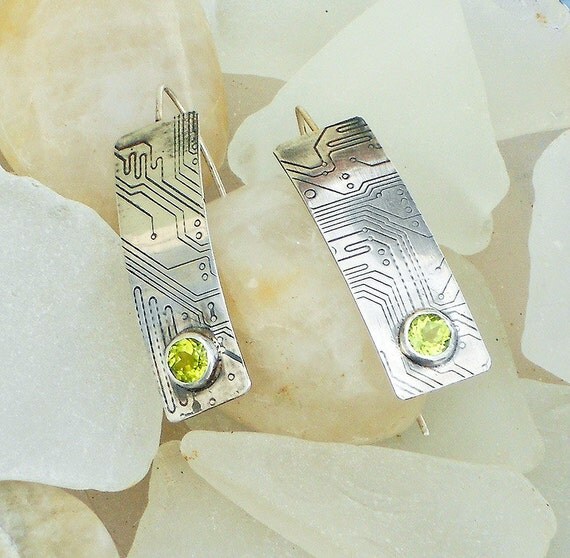 Wandering around Etsy I came across these wonderful pieces by TheBlueKraken. While computer waste jewelry is not a new idea, sometimes you see it done so well, and combined thoughtfully with silver and enamel work, that you just have to share it.
Very nicely done! 🙂
---
---
Get the only spam-free daily newsletter about wearables, running a "maker business", electronic tips and more! Subscribe at
AdafruitDaily.com
!
---
---
1 Comment
Very nice, just goes to show circuit boards can be beautiful in form as well as function.
Sorry, the comment form is closed at this time.