5-Year-Old with Robotic Hand Throws Out 1st Pitch at Orioles Game
Via Yong Dawnson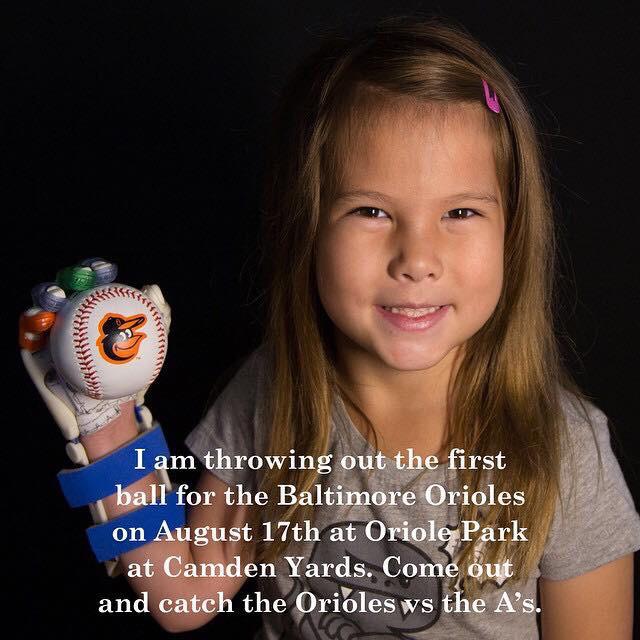 Five-year-old Hailey Dawson was born with Poland syndrome, which left her without fingers on her right hand.

But she has a robotic one made by engineering students at UNLV that slides onto her palm and moves its fingers with the movements of her wrist.

When the Baltimore Orioles hosted the Oakland Athletics on Monday, she inspired many by throwing out the first pitch at Camden Yards with her mechanical right hand.

With Orioles third baseman Manny Machado crouching in front of her, Hailey wound up with her Orioles-customized hand and delivered.

It's a reminder that sports are bigger than what happens in between the lines.
---

Every Thursday is #3dthursday here at Adafruit! The DIY 3D printing community has passion and dedication for making solid objects from digital models. Recently, we have noticed electronics projects integrated with 3D printed enclosures, brackets, and sculptures, so each Thursday we celebrate and highlight these bold pioneers!
Have you considered building a 3D project around an Arduino or other microcontroller? How about printing a bracket to mount your Raspberry Pi to the back of your HD monitor? And don't forget the countless LED projects that are possible when you are modeling your projects in 3D!