I saw my first caterpillar crossing the sidewalk earlier this week, so it seemed a good time to share this animated chart of butterflies from around the North American continent, complete with regional maps and binomial nomenclatures. I took a picture of the caterpillar so I'll see if I can't figure out what type of butterfly it was, to keep track of the species I've seen this season. See the full-size chart here at Tabletop Whale.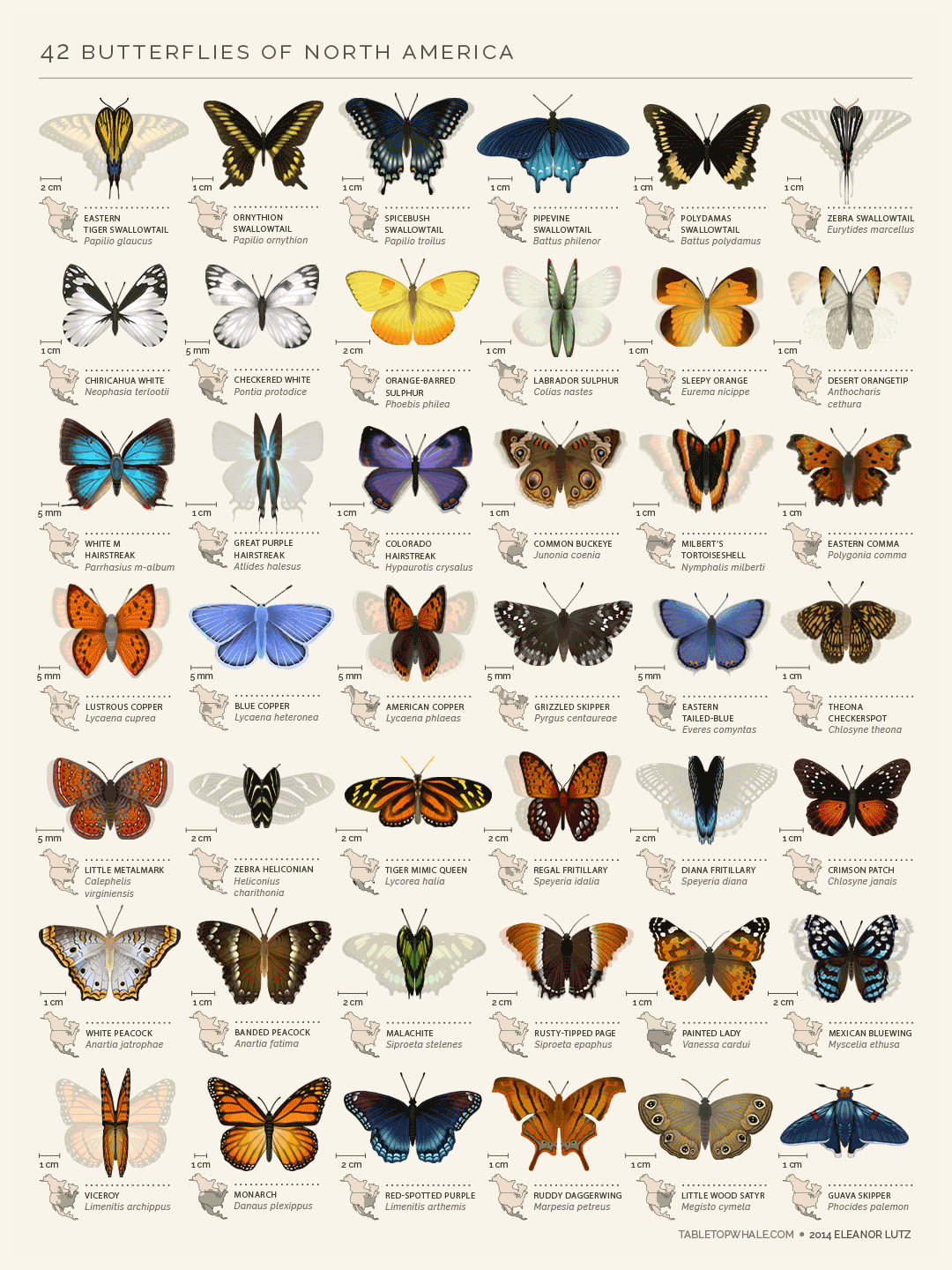 It's meant as a chart of decorative species illustrations rather than an educational infographic.
I cannot wait for the day when posters on our walls are actually animated like this!