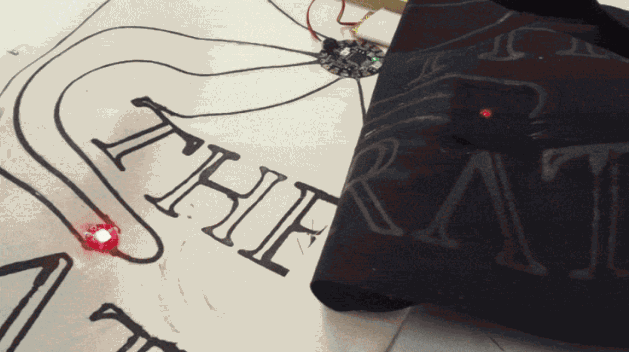 Congratulations to The Crated and Maddy Maxley on winning Topshop's first ever wearable tech competition! Check out more on Fast Co Design.
This week, the mass-market fashion retailer Topshop—which is based in London but has stores in select cities in the U.S.—selected a heated jacket as the winner of its first annual wearable tech competition, called Top Pitch. The contest is the latest effort by mainstream fashion retailers to incorporate wearable technology into their collections.

The jacket, created by the Brooklyn design consultancy The Crated, incorporates the startup's flexible, printable conductive ink and material called INTELiTEX. The technology hinges on electrical circuits that can be woven into textiles and programmed with a range of different functions, from clothing that can detect stress to light-up construction gear. For the Topshop bootcamp, The Crated used the soft circuitry tech to create a blazer that heats up in cold weather.

The Crated was founded by entrepreneur and Thiel Fellow Madison Maxey, and specializes in smart textiles and experimental smart apparel tech like shirts that reveal patterns when exposed to UV light, developed in its lab at the Brooklyn Fashion + Design Accelerator.
---
Every Wednesday is Wearable Wednesday here at Adafruit! We're bringing you the blinkiest, most fashionable, innovative, and useful wearables from around the web and in our own original projects featuring our wearable Arduino-compatible platform, FLORA. Be sure to post up your wearables projects in the forums or send us a link and you might be featured here on Wearable Wednesday!