In recent years there have been three significant conferences which draw in the top biohackers of the world. The time, expenses and environmental impact for attending these conferences would be significant. Lucky for us the conferences are being recorded and the files are being made available at various price points afterwards.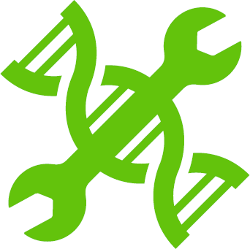 The Def Con Biohacking Village talks have just been released on YouTube for all to enjoy. These talks are true to Def Con principles with a bit more focus on hacking, security and privacy issues. Def Con also does a great job of finding leaders on the "grinder" side of biohacking (implants). The Def Con talks are definitely the most hard core geeky extreme of the three conferences. There are presently 23 free Def Con BioHacking Village talks from this years event on Youtube.
The Biohacker Summit Stockholm provides high quality video and audio files of their talks. This conference has a more personal nature. Each presenter is sharing their life changing experiences and research. While the content is still technical it is more about our biology, diet, fitness, supplements, psychology and reconnecting to nature.
Via BiohackingBook:
Opening Remarks: Better Living Through Science, Technology & Nature
Host of the day, Hannes Sjoblad (SWE) Human Augmentation Activist, Co-Founder @ BioNyfiken & Teemu Arina (FI), Curator of the Biohacker Summit
Upgrade Yourself: Be Smarter, Sharper and Healthier
Max Lugavere (USA) TV Personality, Filmmaker, and Health Journalist
Timeless: How I learned to Time Travel
Chris Dancy (USA) Mindful Cyborg
The Current Landscape for Human Augmentation
Ariel Poler (USA) Founder @ Human Augmentation Investment Syndicate, Start-Up Mentor
Being Transhuman In a Post-Human Age
Alexander Bard (SWE) Cyberphilosopher, Music producer, Speaker & Aron Flam (SWE) Comedian, Podcaster, Actor, Screenwriter, Author
Sweet Tooth: How to Overcome Sugar Addiction
My Westerdahl (SWE) Columnist @ LCHFingenjoren.se
An Introduction to Low Level Laser Therapy in Pain Management
Robert Sullivan (IRL) Surgical Podiatrician, Midleton Foot & Laser
Hacking Your Biology With Nutrition
Martina Johansson (SWE) M.Sc Bioengineering, Science editor, Author and Biohacker
Optimizing Neurotransmitters for Cognitive Health and Performance
Ryan Munsey (USA) Performance Optimization Specialist, Host @ Optimal Performance Podcast
Fasting Routines for Improved Immunity and Optimal Health
Jonas Bergqvist (SWE), Physiotherapist, Functional Medicine Practitioner and CEO @ Paleo Institute, Sweden
Biohacking Your Genital Area for Longevity and Health
Veli-Jussi Jalkanen (FIN) Health Inventor, Sitting Health Specialist, Chair @ Salli Systems
Biohacking Physical Exercise
Biohacker's Handbook Authors (FIN) Dr. Olli Sovijärvi, Teemu Arina, Jaakko Halmetoja
Beauty Technology: Hack Your Body With Cosmetics
Katia Vega (PER) Beauty Tech Designer & Professor at UTEC
The 6 Keys to Become a Master Learner
Mattias Ribbing (SWE) Memory Champion, Author, Educator, GrandMasterOfMemory.com
Finally, the Bulletproof conference videos are from last years event 2016. The speakers are a bit more focused on performance both physical and mental. While there is lots of overlap in all three conferences the Bulletproof might be the hardest to justify paying for videos access with a nearly $300 price tag. I would suggesting starting with the first two Def Con 25 and the Biohacker Summit Stockholm events and if you are hungry for more splurge for the Bulletproof videos.
Via Bulletproof:
Bo Eason

on Executing Greatness Through Story…

Matt Riemann

on Biohacking Your Personal Health Code…

Mark Sisson

on Hacking Peak Endurance Performance…

Dr. Cate Shanahan, MD

– Bulletproof Heart: Natural Disease Reversal…

Kelly Starrett

on The Ready State…

Neil Strauss

on Debugging Your Mental Operating System…

Harry Adelson, ND

– Stem Cells: Here, Now, and How…

Dr. Tyna Moore, ND, DC

on Barbells and Stem Cells…

John Gray

on Hacking Relationships for Energy & Hormonal Balance…

Leanne Venier

– From Photons to Flow: The Power of Color & Light…

Jim Kwik

on Accelerated Learning…

Dr. Gerald Pollack

– H2O's 4th Phase: Health Implications…

Kristin Comella

– Regenerative Medicine: Future Medicine is Here…

Dr. Amy Killen, MD

– Look and Perform Better in Bed…

Plus 7 talks from Dave Asprey

on "My Year in Biohacking"… Hacking The Power of Light… and much more.