Today in 1968, Stanley Kubrick's '2001: A Space Odyssey' premiered at the Uptown Theater in Washington, DC.
2001: A Space Odyssey is a 1968 epic science fiction film. The screenplay was written by Kubrick and Arthur C. Clarke, and was inspired by Clarke's short story "The Sentinel". The film, which follows a voyage to Jupiter with the sentient computer HAL after the discovery of a mysterious black monolith affecting human evolution, deals with themes of existentialism, human evolution, technology, artificial intelligence, and the possibility of extraterrestrial life. The film is noted for its scientifically accurate depiction of spaceflight, pioneering special effects, and ambiguous imagery.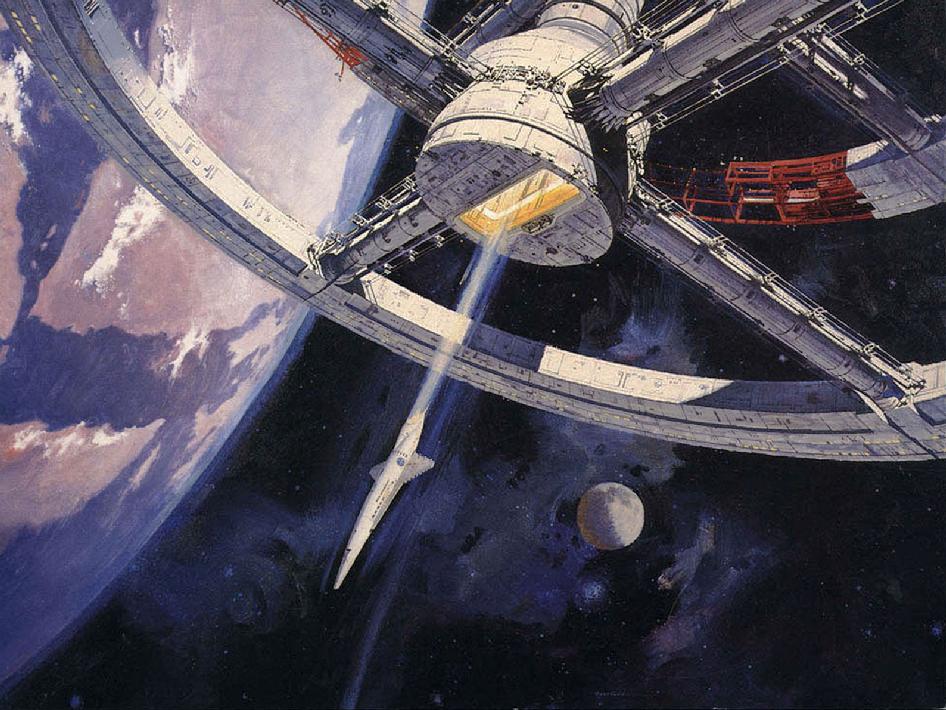 This painting by artist Robert McCall was used in one of the movie's promotional posters (McCall/MGM).
Many makers have recreated the interface to HAL (below). While Replica Prop Forum members make "screen accurate versions", one can get pretty close on a budget like in this Adafruit tutorial.
See the original trailer below.
Are you a 2001 or Arthur C. Clarke fan? Let us know in the comments below.