Via Bastian Bloessl, details of a $40 ZigBee protocol RF jammer.
I just reviewed a paper that claimed that reactive jamming of ZigBee would only be possible with sophisticated devices that cost over $3000. First of all, there was already a paper in 2011 which implemented a reactive ZigBee jammer by modifying the FPGA of a USRP2 SDR. But I also just bought a $40 ATUSB ZigBee USB dongle from Sysmocom.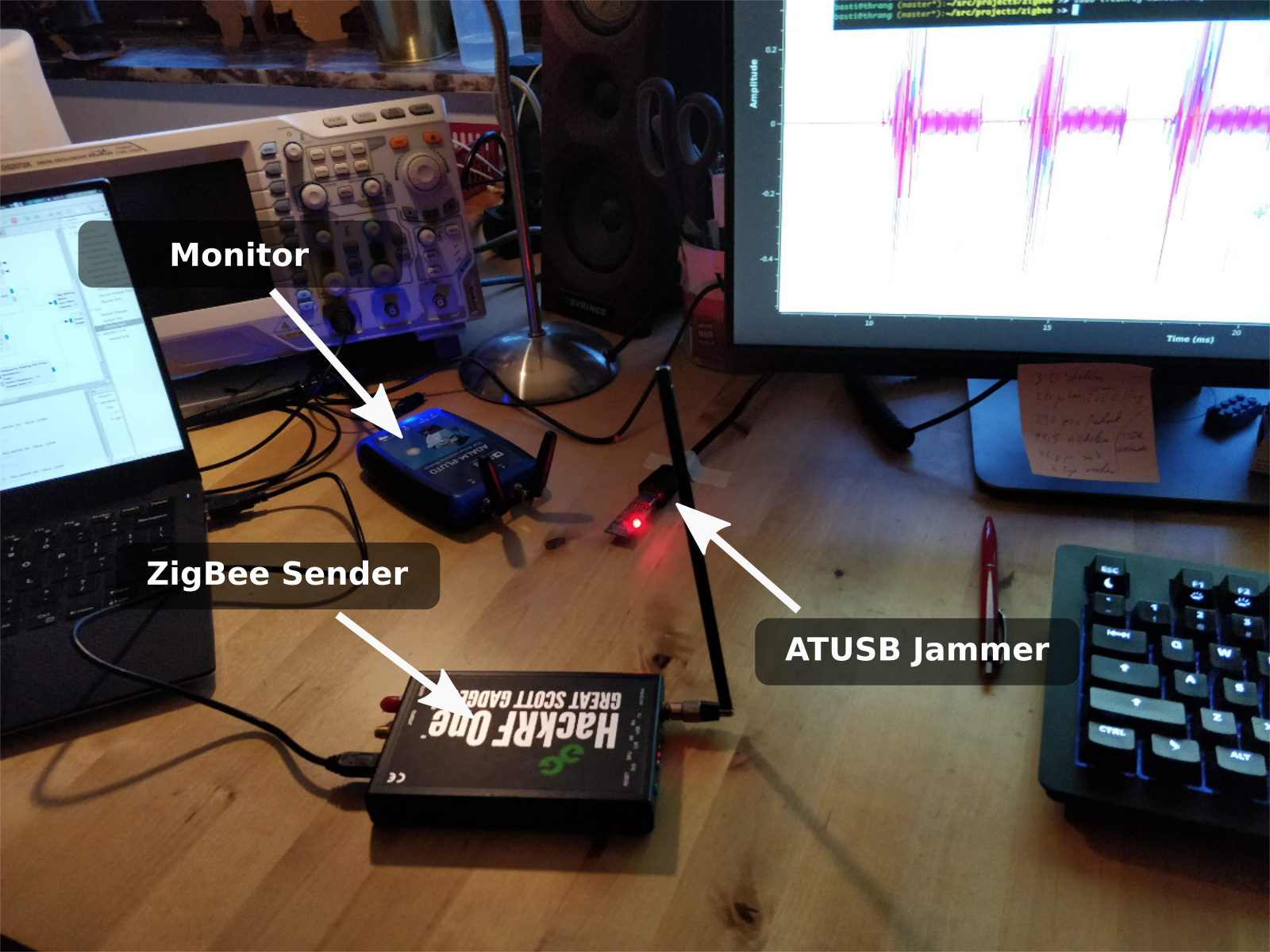 The ATUSB is completely Open Source (drivers, firmware, and schematics) and has native Linux support. It uses an Atmega32U2 microcontroller with an AT86RF231 ZigBee transceiver.
As it turns out, jamming is rather straightforward to implement. We can just extend the interrupt service routine (ISR) and check whether we are notified about the start of the reception process. If this is the case, we use the FORCE_PLL_ON command to enter the PLL_ON state, from which we can trigger a transmission.
You can see the results in the video below and the details in the post.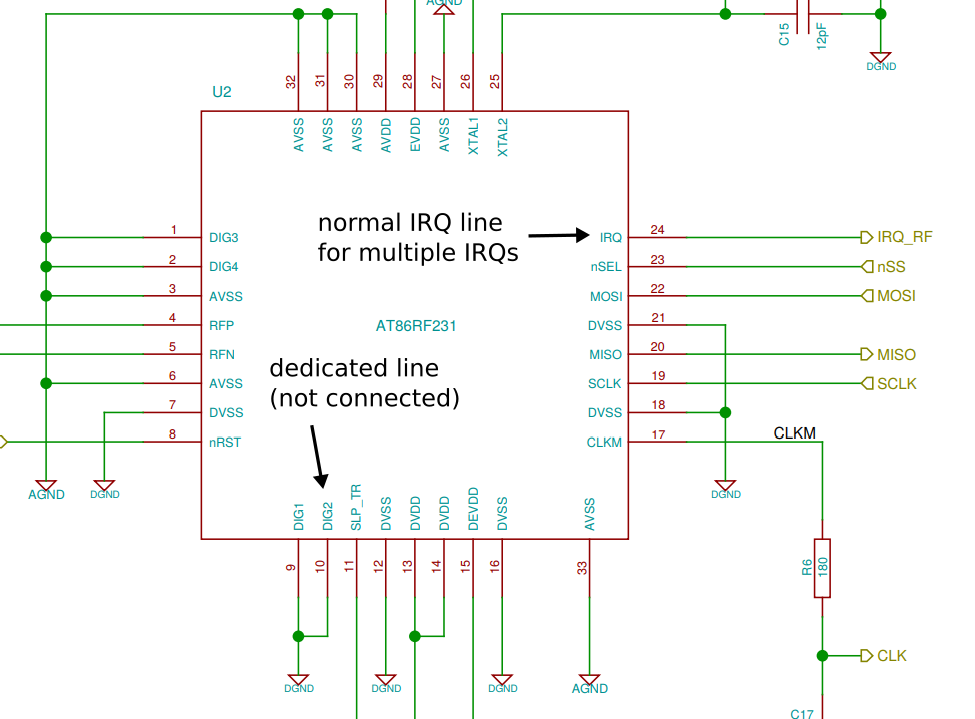 Note: Please use radio frequency devices lawfully for your jurisdiction.