Peckish this weekend? Perhaps Matthew Petroff's recent creation is to your liking?
Three years ago, I entered an Ashley Book of Knots Cake into the Johns Hopkins University Sheridan Libraries' third annual Edible Book Festival. For this year's contest, I figured I could apply my 3D-printed Hilbert curve microwave absorber research to craft a cake for Hans Sagan's Space-Filling Curves book on the eponymous topic. Thus began an endeavor involving thermoplastic, silicone, and sugar.
Next comes a dizzying amount of work with 3D printing, reverse mold making and the like: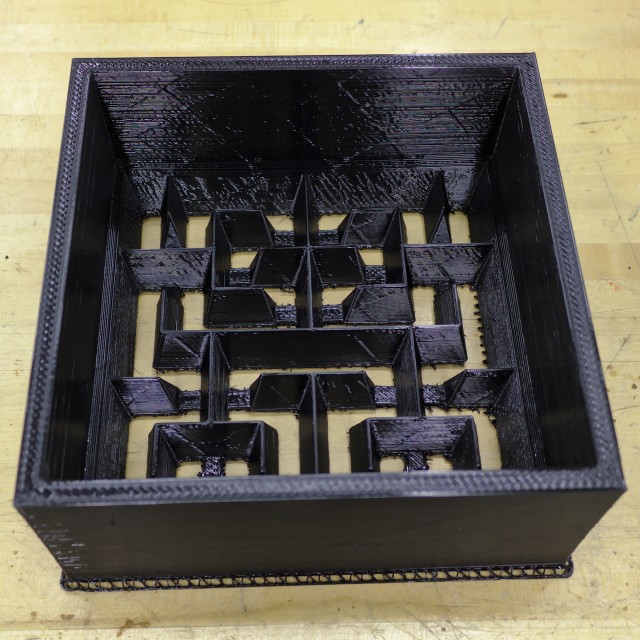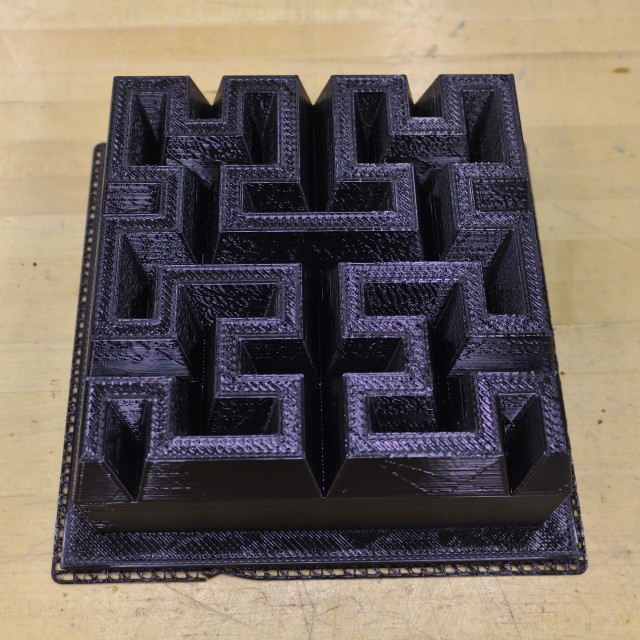 While I had hoped that the two-part plastic mold would allow the silicone mold to be easily removed once it had cured, this was an incredibly naive notion. After all attempts to carefully disassemble the plastic mold and remove the cured silicone failed, I ended up smashing the plastic mold to bits in order to free the silicone mold.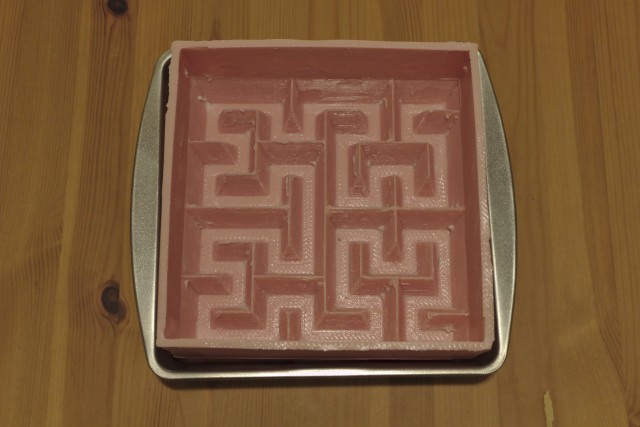 Read the whole story on how to make the cake and Matthew's success on the blog here.