Posted in the Adafruit Forums: a replica Star Trek TOS quarters desk. Complete with a monitor, imbedded buttons, chair, disks, and drink containers.
The build is by forum member Wood4sheep2q:
I built this table and have a set of rocker switches that run to the soundboard trigger pins.

The monitor … is made just like the original with a transparency that I put in and lit up. I have a close friend that built the same one and put in a monitor and a Raspberry Pi and has on her desk with Bluetooth to her keyboard and mouse. Its Rad!
Electronics
The project uses an Adafruit FX sound board connected to a 3.7 watt amplifier and stereo speakers.
The underside speaker grille with Adafruit electronics. The sound files are in .ogg format on the FX board itself, very compact!
Some YouTube videos of the desk buttons/sound effects in action:
The Desk
Lots of time into designing the desk and then the work to install switches and make great sound. The desk is done in collaboration with a local cabinet maker at his shop and Yes I am selling these desks. It would be hard to pass on the info the desk itself as it is high end furniture quality. We work together in a fairly large and well equipped workshop to produce the desk. The desk itself is made in three parts so it can ship and the main body is built in what is called a torsion box which has hollow passages that allow for wiring to pass through the desk. It also allowed me to use the air space within the desk as a form of speaker box to augment the sound quality. Here is the desk under construction;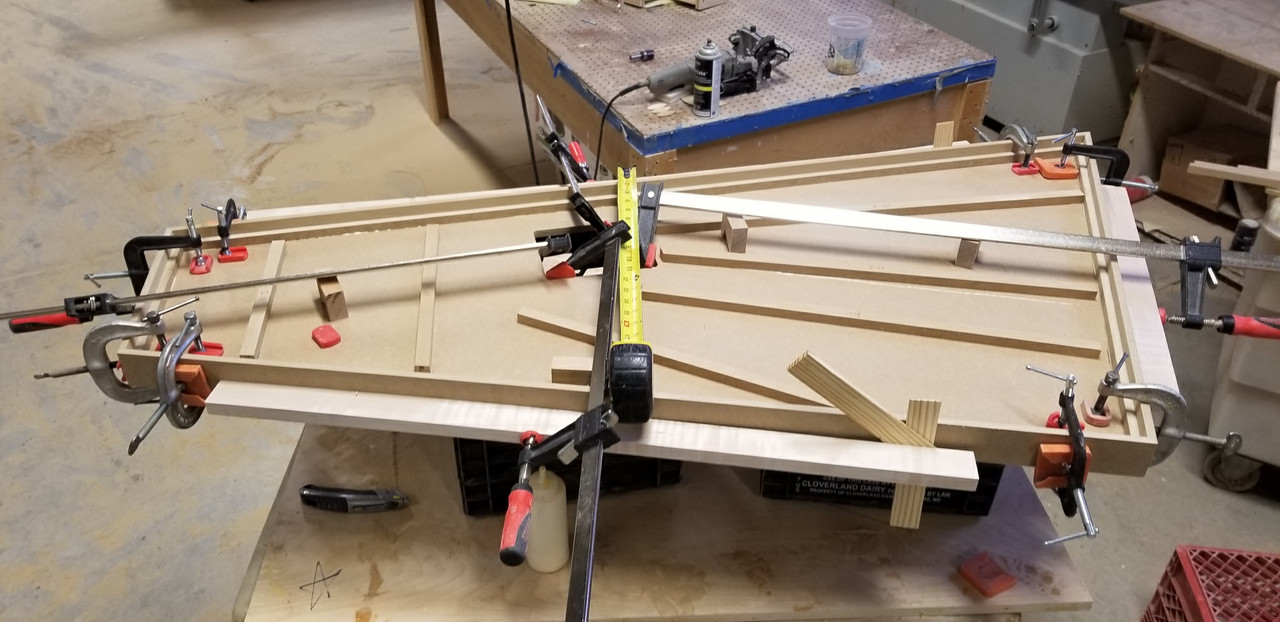 You can see the passage areas. This also makes the desk stable and it will not warp.
The top is formica and the bus for the switches was cut in before applying the formica top. The area for the speaker grill was cut in ahead of finishing and painting.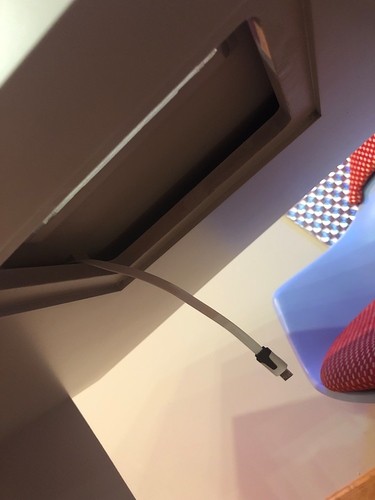 See the forum post here with more pictures and information.
Do you like Star Trek or prop making? Let us know in the comments below.