Dormando writes about a classical raycasting engine using embedded microcontrollers and FPGAs.
The project uses a Adafruit Metro Mini (ATmega 328P) and a small Field Programmable Gate Array (a TinyFPGA BX ICE40LP8K) on two small boards, outputting to a 320x240x16bit SPI LCD from Adafruit. It is programmed a mix of C and Verilog which is on dormando's GitHub repo under MIT license.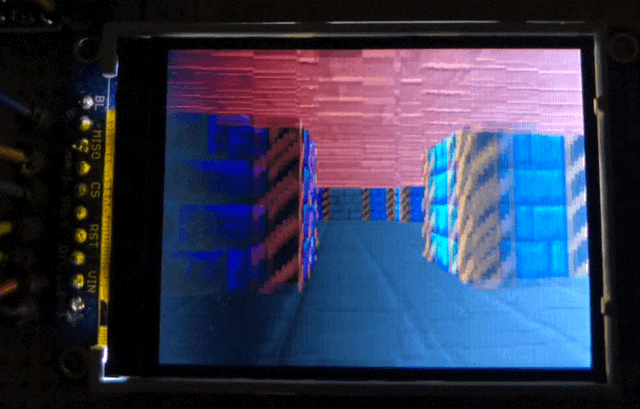 Game textures are public domain, from the game LAB. It is a little Wolf3D clone made in Flash AS3. You can play/download it for free at https://mutantleg.itch.io/lab – all of the GFX are public domain (CC0), (credit is not required but much appreciated indeed) The game and graphics are by Mutantleg.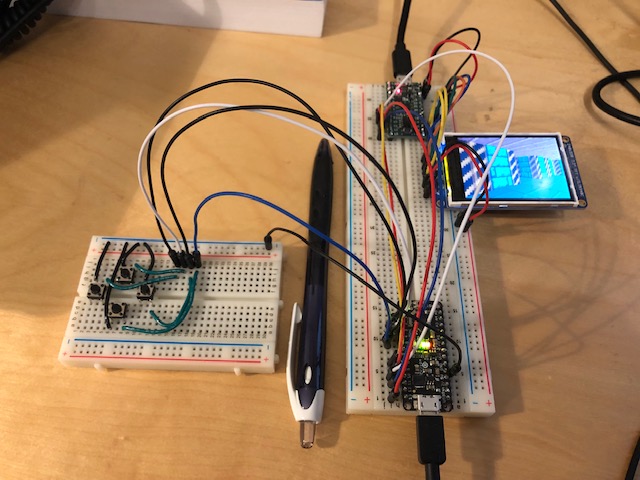 You can read all the extensive details on implementing the project on dormando.me.
Are you interested in gaming using microcontrollers? Let us know in the comments below and stay tuned to the Adafruit Blog for many more articles and projects coming in the next month.