Wearable Tech Projects, from the makers of HackSpace magazine, is a 164-page book packed with projects for the fashionable electronics enthusiast, with more than 30 projects which will blink, flash, and spark joy in your life.
Fans of Sophy Wong will already know about the amazing wearable tech that she develops. We wanted to make sure that more people discovered her work and the incredible world of wearable technology. You'll start simple with sewable circuits and LEDs, and work all the way up to building your own wearable controller (complete with feathers) for an interactive, fully immersive game of Flappy Bird.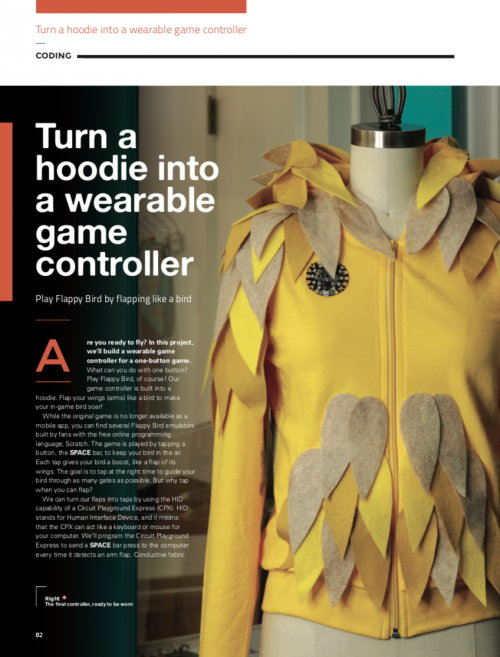 You'll discover new techniques for working with fabric, find out about the best microcontrollers for your projects, and learn the basics of CircuitPython, the language developed at Adafruit for physical computing. There's no 'Hello, World!' or computer theory here; this is all about practical results and making unique, fascinating things to wear.
The book features a number of Adafruit products which get you started fast as all the technology is included in the circuit board!
Get your copy today
Wearable Tech Projects is available to buy online for £10 with free delivery worldwide!