Arturo182 has been designing a handheld form factor board with an LCD and full BlackBerry keypad. The design plans to have an Adafruit Feather socket so you can chose a Feather form factor microcontroller of your choice to plug in.
The latest work:
On the stream, I finished up the schematics and assigned all the footprints and 3d models.

I also added the LSM303C accel/magnetometer sensor, just cause I think it might be fun to use with this board, if not needed, can always skip it during assembly.

The last thing I did in the schematic was to change the ATSAMD20E used for the keyboard -> I2C stuff to an ATSAMD20G, which offers 12 more GPIOs, even though we only needed 2 more for the extra 2 buttons. The larger version is only 1 (one!) cent more, so it was a no brainer 🙂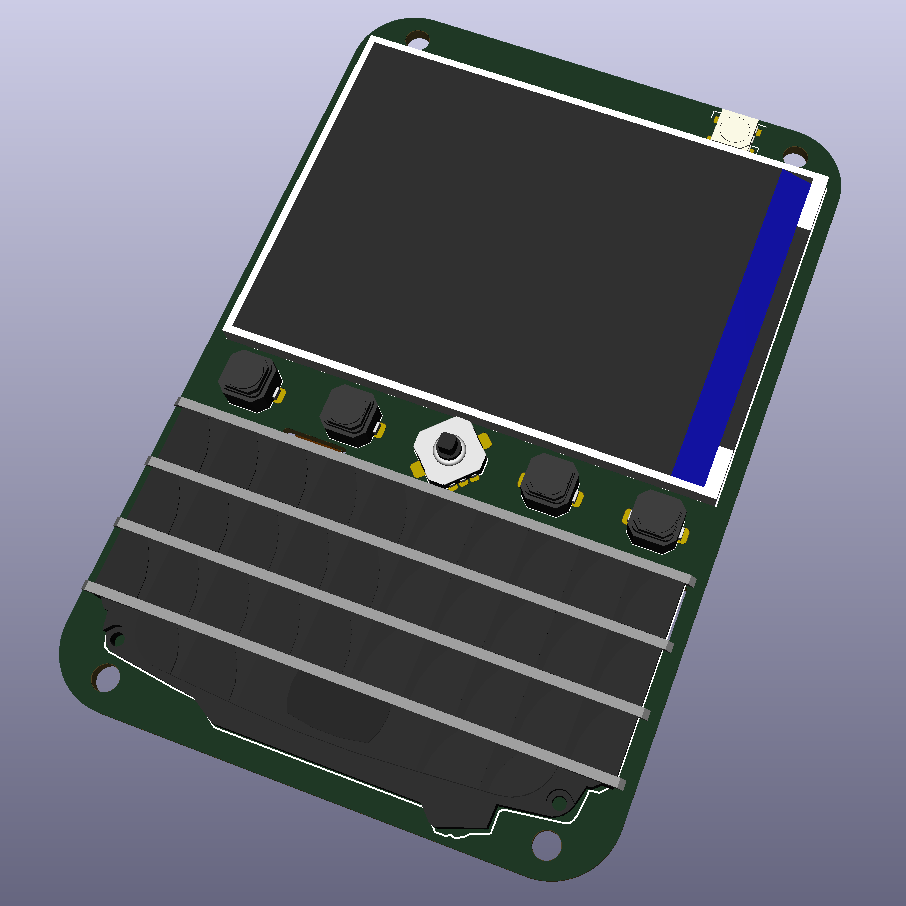 The placement of many components is kind of limited, things like LCD, keyboard, joystick, and the buttons can only really go in one place, so I started with those. I also put the NeoPixel in the top right corner up front, to get that older phone feeling.
Now the tricky part is where the Feather should go, there are a few factors to consider here:
USB location
Battery connector accessibility
Battery placement
What your fingers touch on the backside when you're typing
Weight distribution, battery on the bottom makes it more comfortable to hold.
I couldn't quite decide where it should be placed, so I took screenshots of all the options and started a poll on Twitter, check it out here, make your voice heard: https://twitter.com/arturo182/status/1128054190352273408
You can see all the 4 options in the tweet above as well.