Via the Get [Connected] blog – The Nordic-powered Feather nRF52840 Express has been flying off the shelves. The post takes a closer look at the capabilities of the board and the associated development tools.
First of all, it hosts the Bluefruit LE module, which has the nRF52840 multiprotocol SoC inside. The nRF52840 has everything but the kitchen sink on its silicon and really is an amazing little device.

The Bluefruit LE module is a pre-certified module with just about all interfaces and GPIO available at its edge. This means if you start getting really advanced on your maker journey, you can start designing your own circuits and use the Bluefruit LE module in your product runs.

Where Adafruit have really brought something special to the party is with all of the software and tools support it offers. This means you can start making stuff simply and quickly without the need for 20 years experience as an embedded software developer.
CircuitPython support
Python is the fastest growing programming language worldwide. It is a powerful, high-level programming language that is popular in a range of industries including Data Science and automation scripts.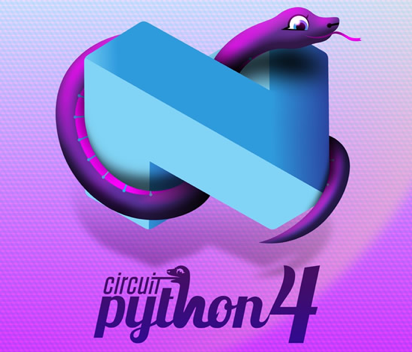 CircuitPython is an open source version of Python for microcontrollers and embedded devices. It is derived from MicroPython and really is just about adding embedded support to regular Python so it can interact with the world – meaning electronics, motors, sensors, small microcontrollers and the like. Other than that, it is almost totally compatible with regular Python language use. You can find out more about CircuitPython here.
The article also goes into detail about the Arduino support, using the Nordic toolchain, the free Bluefruit LE Connect apps for Android & iOS, the Feather ecosystem with dozens of snap on solderless boards with peripherals and the ability to program from Day 1.
See the entire article now > > >
Check out the product at Adafruit now > > >
Check out CircuitPython at CircuitPython.org > > >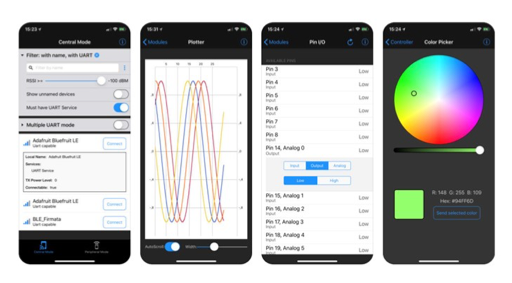 Excited about the Feather nRF52840 Express? Let us know in the comments below.