Ken Shirriff blogs about the restoration of the device used to simulate Apollo computer core rope memory.
Onboard the Apollo spacecraft, the revolutionary Apollo Guidance Computer helped navigate to the Moon and land on its surface. The AGC's software was physically woven into permanent storage called core rope memory. We are restoring an Apollo Guidance Computer (below), which is missing the core ropes, but instead has core rope simulator boxes. These boxes were used during development and ground testing to avoid constantly manufacturing ropes. The core rope simulator is undocumented, so I reverse-engineered it, built an interface, and we used the simulator to run programs on our Apollo Guidance Computer. But we ran into some complications along the way.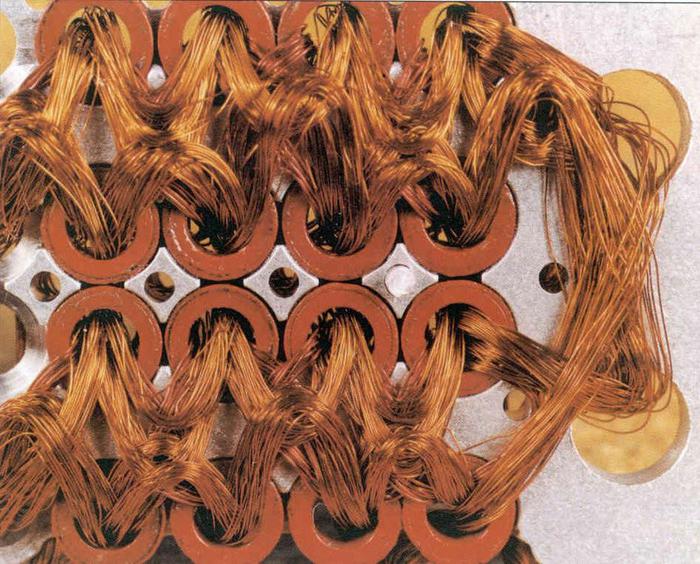 Woven by hand, the original memory was fixed and very expensive to manufacture ($15,000 in 1960s dollars) – one small error would be a program bug. So Raytheon was contracted to make a core rope simulator. The simulator consists of two boxes that plugged into the AGC's core rope slots, each box filling three rope slots.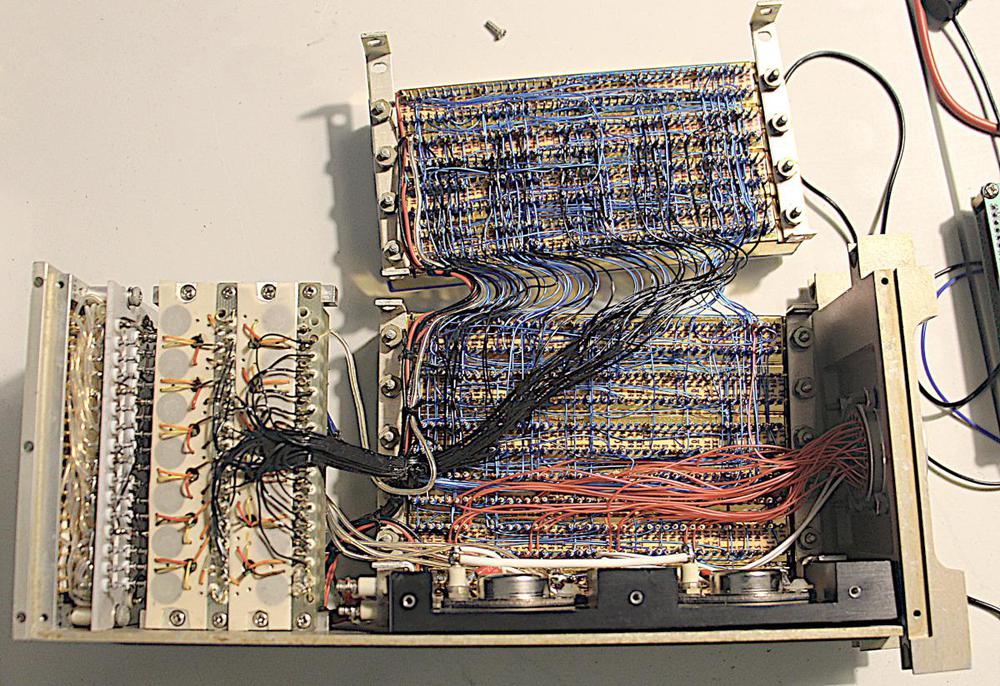 Ken goes into exquisite detail on what the box was and how he went about reverse engineering and repairing the unit. This required some vintage test gear to measure some signals not easily measured with modern equipment.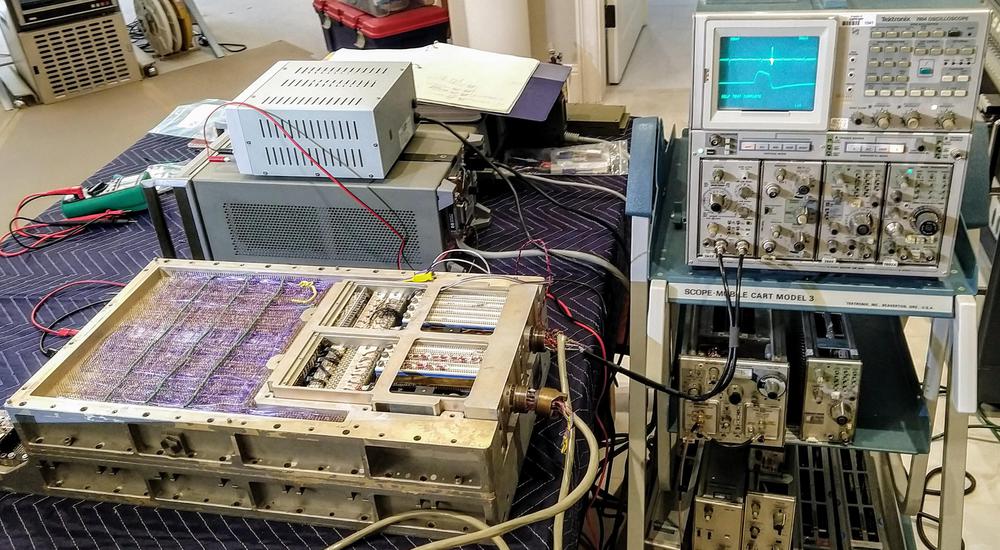 See Ken's blog post for all the details and many more pictures.
And for the guidance computer itself, see :
Happy 50th anniversary Apollo 11!