The Mariday has created a beautify NeoPixel-lit fursuit head. There is a full video above. Features
Head has RGB LED smart pixels (NeoPixels) mounted on an inner shell
Matrix lit eyes
LEDs controlled via a FadeCandy board and Raspberry Pi
There is an inner shell and an outer shell
There are four fans for cooling (making it near impossible to hear while wearing)
Exterior is a 3D printed shell which diffuses the light and has fur on it
The suit is controlled via WiFi by a second person.
Additional pictures and Twitter posts are listed below via the builder's Twitter @TheMairday, worth a follow.
And check out CostumePy – a third party library for smart wearables.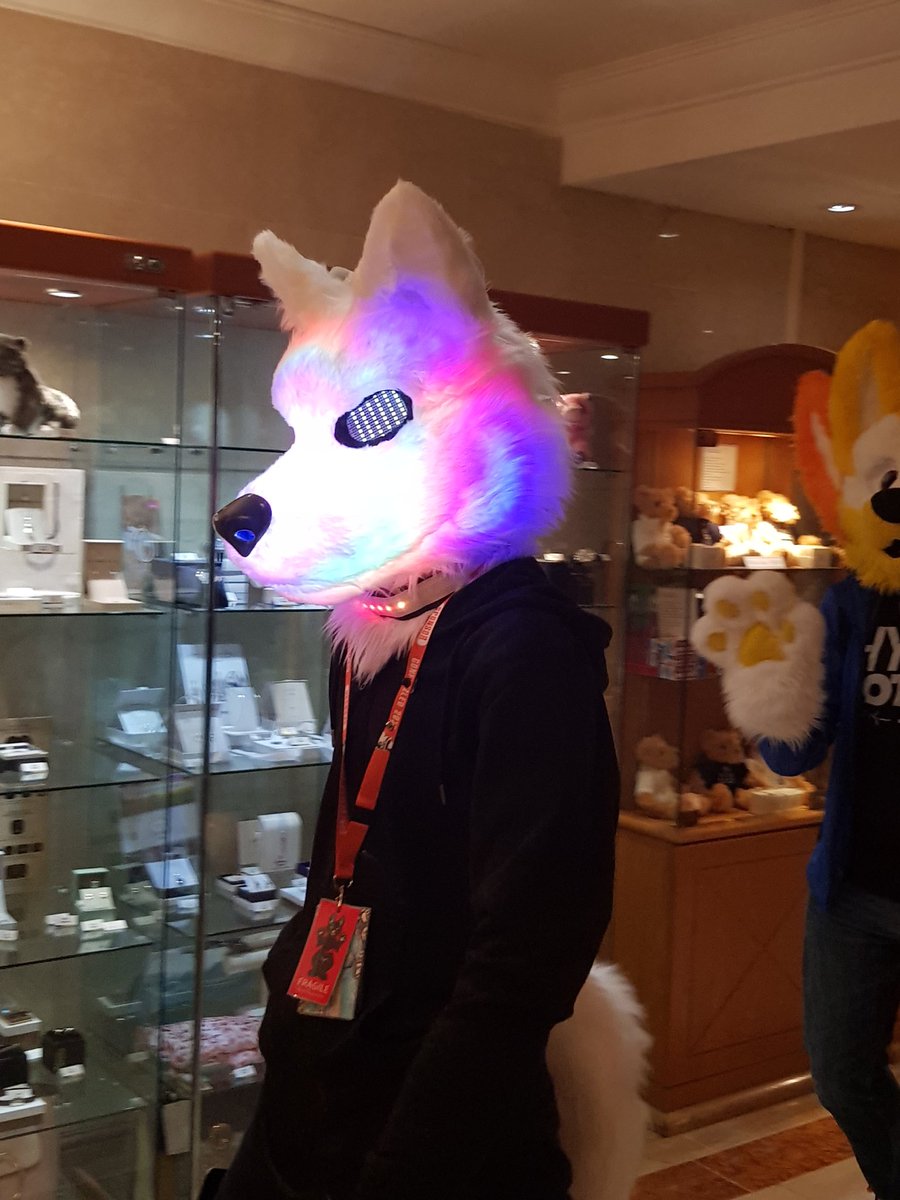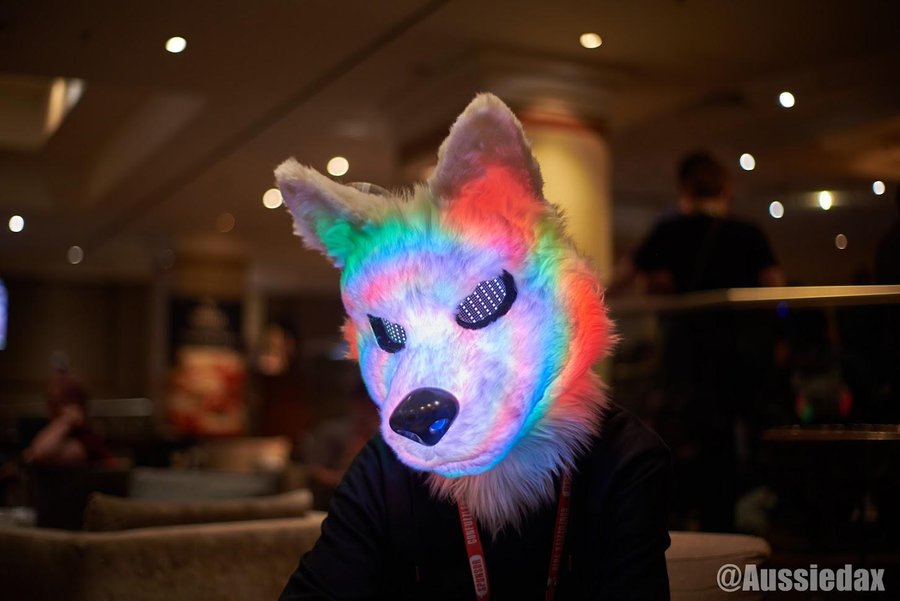 Got the eyes added to the system properly now.

The reason it looks a little grubby is because there's a lot of daylight in my room. Looks much better at night. pic.twitter.com/GWzNY23I1d

— The Mariday (@TheMariday) May 20, 2019
What colour's your fursuit?

Me: errrrrhhMmmmMMmm… pic.twitter.com/AiFprTYrUY

— The Mariday (@TheMariday) April 21, 2019
It's the end of the world… pic.twitter.com/SClbk9y6Sg

— The Mariday (@TheMariday) April 8, 2019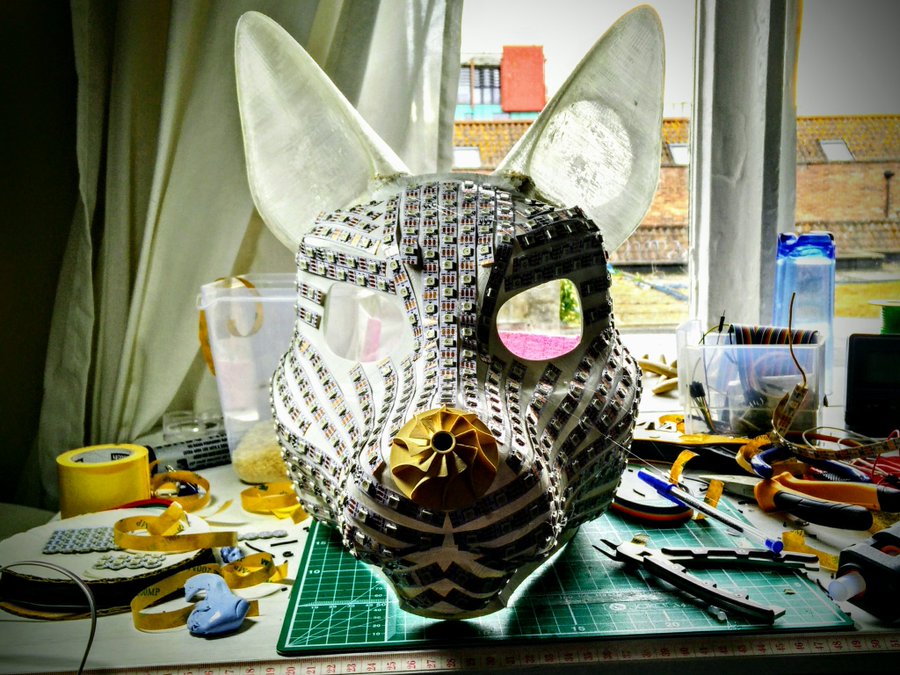 Interested in costuming and/or fursuits? Let us know in the comments below.