Via Bunnie Studios comes the name that ware entry for July, shown above.
ISA, I say! Back in the day when all it took was a couple 7400 series chips to talk to a computer…now we use a small computer just to properly negotiate power before talking for real over standards like USB-C.

Thanks to Nava for contributing this ware, found at Akihabalast, "Akihabara final waste disposal site!".
ISA was the original IBM PC add-in card bus. We can see that there are two sections for the edge card connector, meaning it was a 16-bit card which was likely meant for an IBM PC-AT (although some 16 but cards could go in 8 bit computers if engineered correctly).
Take a look at the larger picture below and click it for a hi-rez image.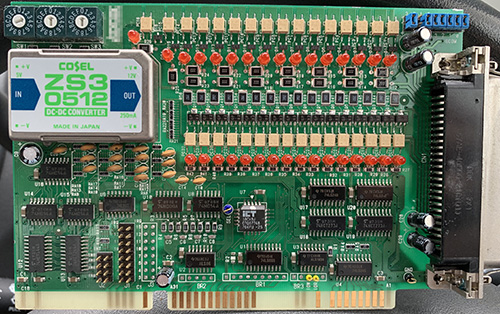 I won't spoil the fun, you can read Bunnie's post here and the subsequent post on correctly guessed functionality.