Ken Shirriff posts an in-depth article about 1970s programmable read-only memory chips (PROMs).
The MMI 5300 was a memory chip from the early 1970s, storing 1024 bits in tiny fuses.1 Unlike regular RAM chips, this was a PROM (Programmable Read-Only Memory); you programmed it once by blowing fuses and then it held that data permanently. The chip I examined originally cost $70 and was built by MMI (Monolithic Memories Incorporated), a leading PROM manufacturer at the time.

The highly magnified photo below shows the chip's silicon die. The metal layer on top of the silicon is most visible in this photo; the transistors and resistors fabricated from silicon are underneath. The wires around the edges are the 16 bond wires between the silicon die and the external pins. In the upper left, the 1024 bits of data are stored in a 33×33 array of diodes and fuses… This chip is built from NPN transistors, unlike the MOS transistors used in most modern chips.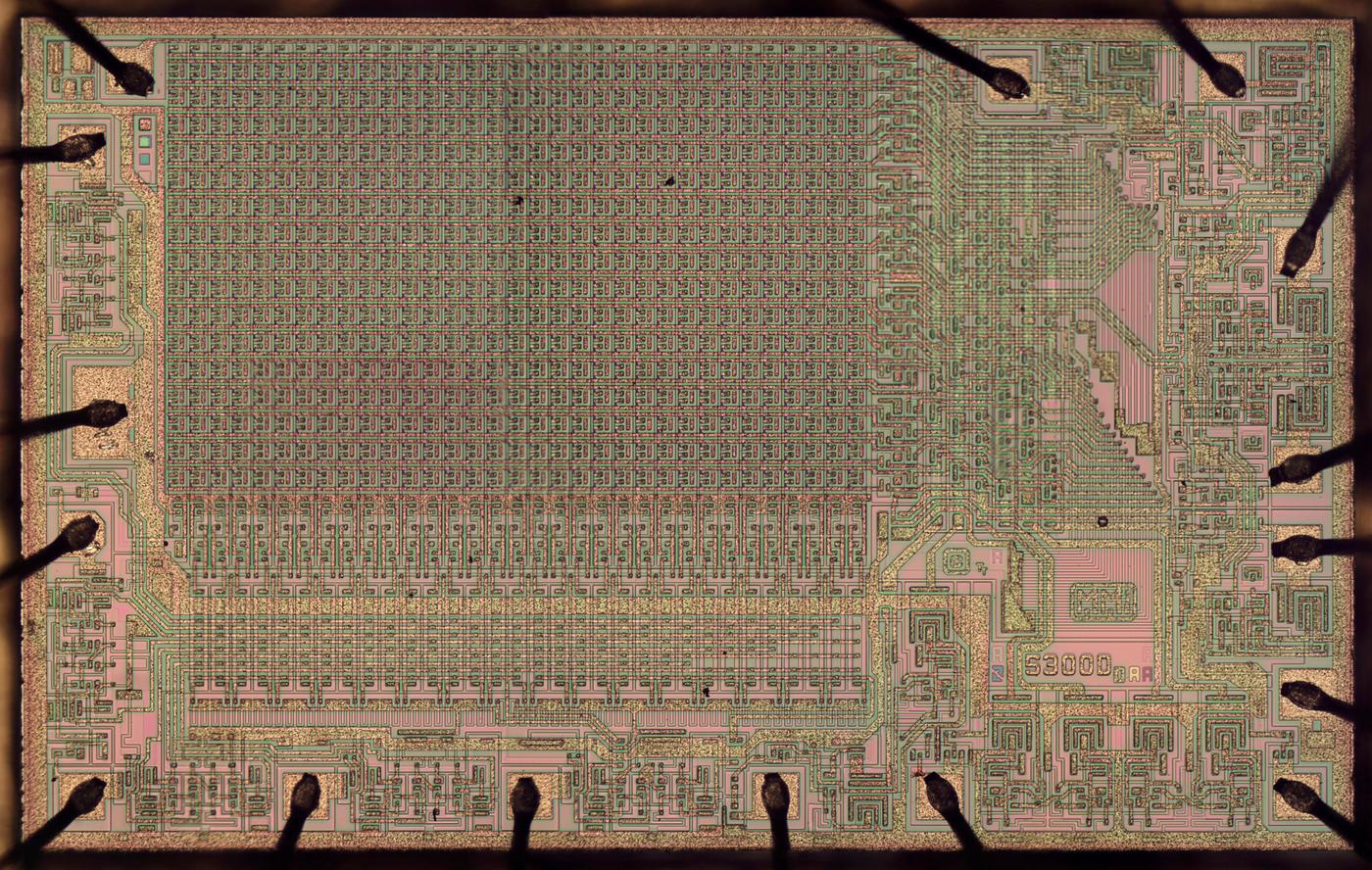 See all the details in Ken's post here.
Ken also states on Twitter: Now, a reusable flash drive costs less with a billion times the storage.