Up until now you've been able to share feeds with other Adafruit IO makers, publishing and subscribing from our HTTP and MQTT APIs, but it's been difficult (i.e., impossible) to actually use them anywhere else on the Adafruit IO site. That has changed!
We have added Adafruit IO shared feeds to feed listings on your main feeds page and on the dashboard block editor so you can now see all of the feeds you have access to when you're browsing Adafruit IO. That means quick insight into feeds that were shared with you, the level of access you have (read or read and write) at a glance, and their latest values.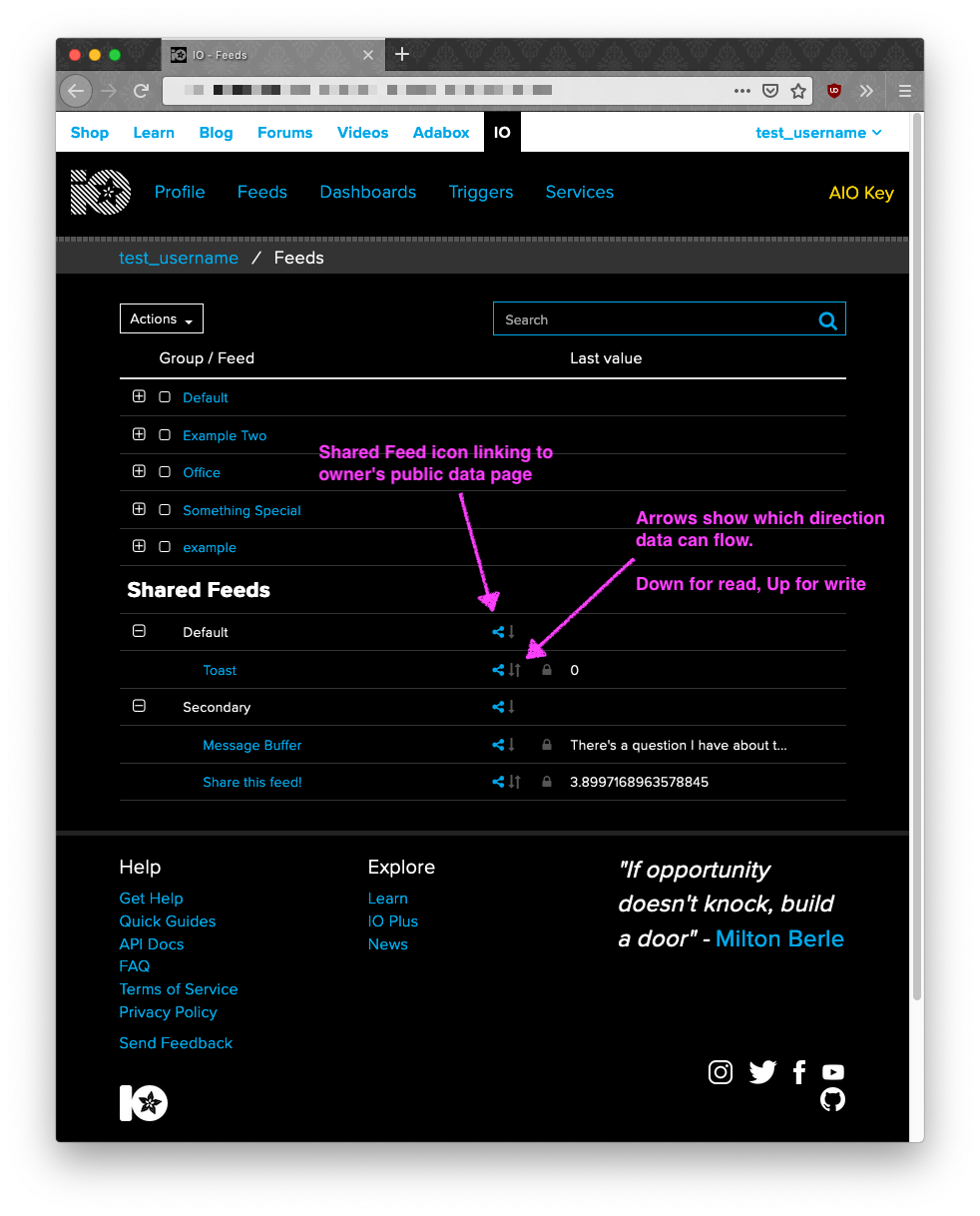 We've also added shared feeds to the dashboard block editor so that you can build hybrid dashboards with feeds from multiple Adafruit IO accounts. Shared feeds get the same instant updates as feeds you own, and if you have read/write access to the shared feeds, you'll be able to send data to them from dashboards you create.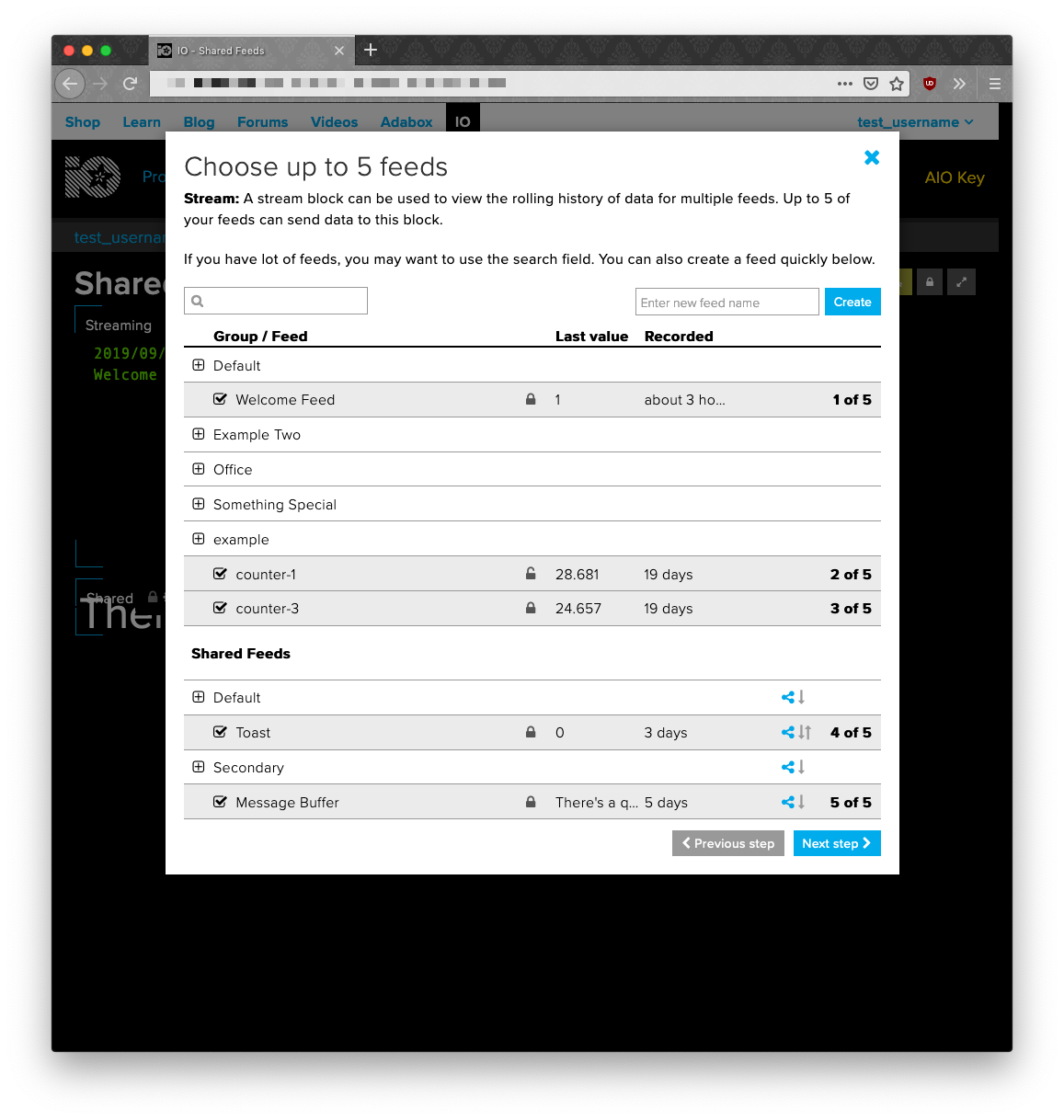 Please stop by the forums or our channel on the Adafruit Discord server and show us what you're making or to reach out if you have any questions!