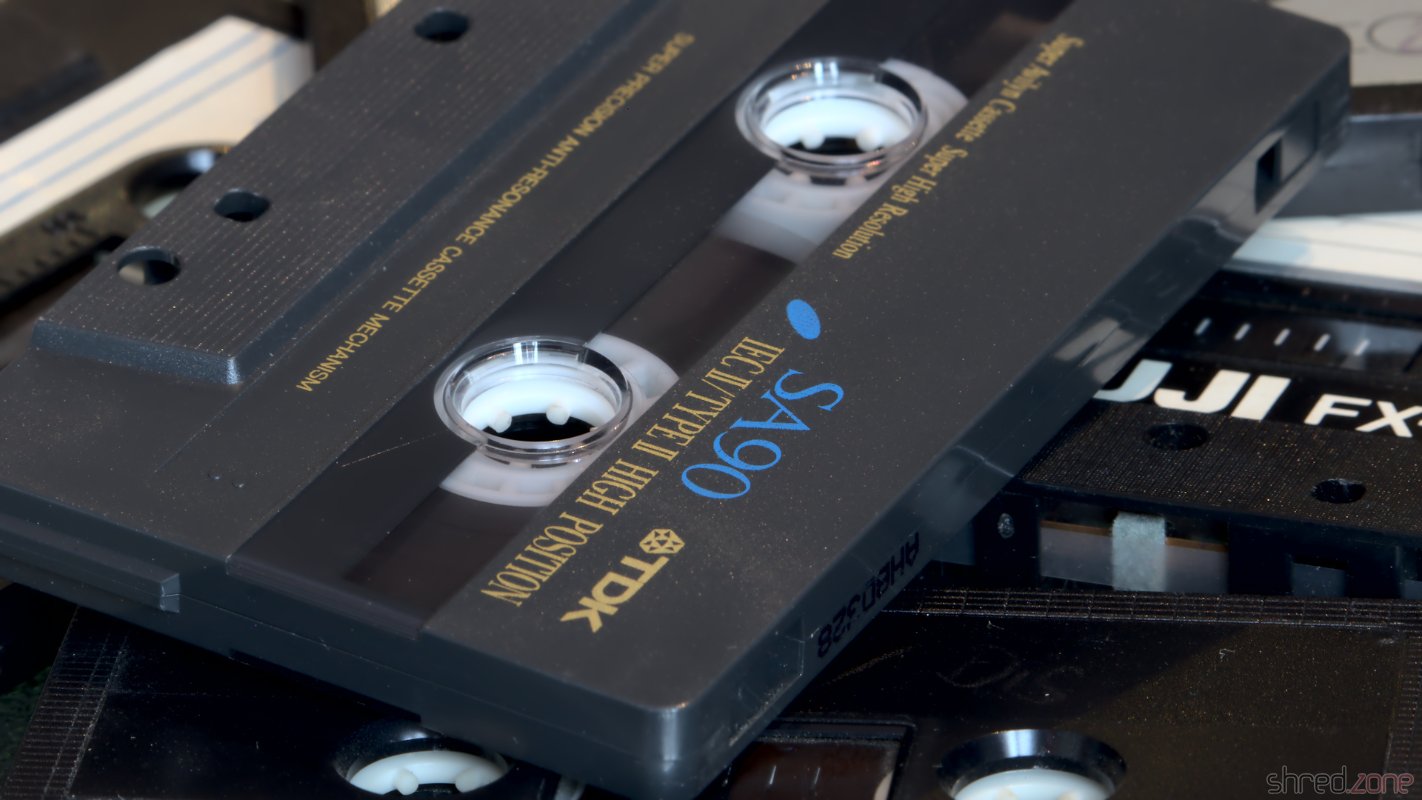 In the early time of home computers, at the beginning of the 1980's, hard disks and even floppy disks were too expensive for home use. The cheapest way for storing large amounts of data was the cassette tape. Cassettes and tape recorders were affordable and available in almost any household.
Richard Körber explains how the Sinclair ZX Spectrum stored programs on cassette tapes. Other home computers of that time, like the Commodore 64 or Amstrad CPC, worked in a similar fashion.
Cassette tapes were designed to store audio signals like voice or music, so the inventors of the home computers had to find a way to convert data to audio signals. The easiest way is to serialize the data to a bit stream of 1's and 0's, and generate a long rectangular wave cycle for "1" and a short rectangular wave cycle for "0". This is what the ZX Spectrum actually does!

A short wave cycle is generated by giving power to the audio output for 855 so called T-states, and then turning off the power for another 855 T-states. A "T-state" is the time of a single clock pulse of the Z80-A CPU. As the CPU of a classic ZX Spectrum is clocked with 3.5 MHz, a T-state has a duration of 286 ns. The duration of a short wave cycle is thus 489 µs, giving an audio frequency of about 2,045 Hz. The long wave cycle is just twice as long.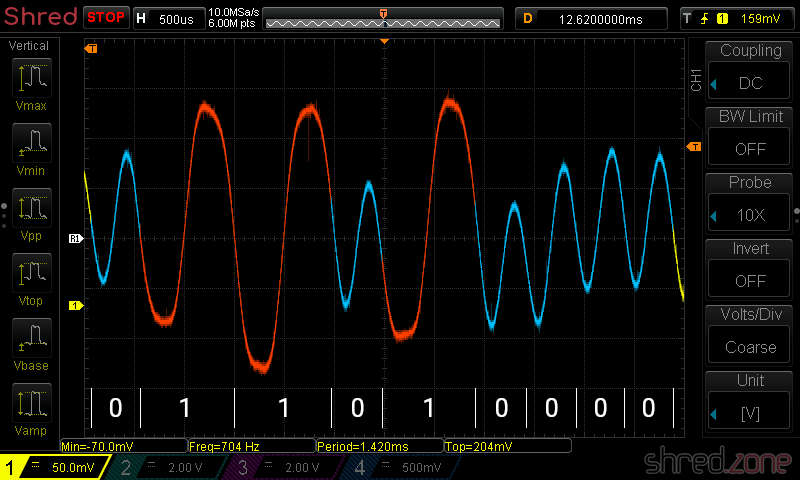 If you think that things cannot be that easy, you are right. The most difficult part for the loader is to find the start of the bit stream. If it is off by only one cycle (or even just a pulse), all the bytes are shifted by one bit, and the result is useless. All kind of noise on the tape makes it impossible to just wait for the signal to start, though.
See the full details in two blog posts: