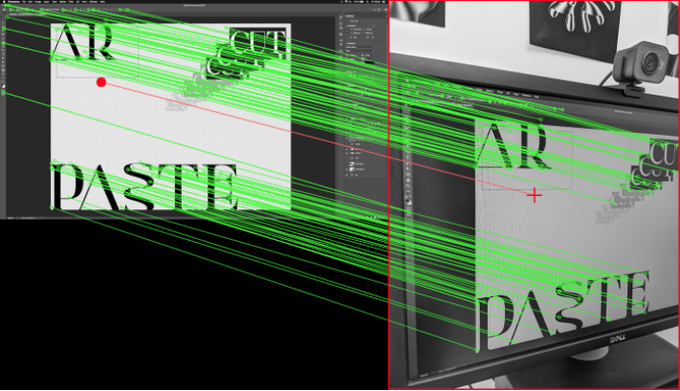 Cyril Diagne created a sufficiently mind-bending augmented reality app that allows real-world objects to be copied and pasted directly into a desktop application as 2D images.
4/10 – Cut & paste your surroundings to Photoshop

Code: https://t.co/cVddH3u3ik

Book: @HOLOmagazine
Garment: SS17 by @thekarentopacio
Type: Sainte Colombe by @MinetYoann @ProductionType
Technical Insights: ↓#ML #AR #AI #AIUX #Adobe #Photoshop pic.twitter.com/LkTBe0t0rF

— Cyril Diagne (@cyrildiagne) May 3, 2020
AR Cut & Paste uses BASNet for object detection + background removal, and employs some OpenCV tricks to facilitate pasting accurately to a display. Source code for the Expo/React Native app is available on github. Check out the Twitter thread for more on how it's done.