This week on the Adafruit Learning System, we updated the editor to avoid disasters, we got a few new MacroPad guides that you are gonna love, learn how to build a naughty cat detector, and more!
Behind The Scenes: Local Cache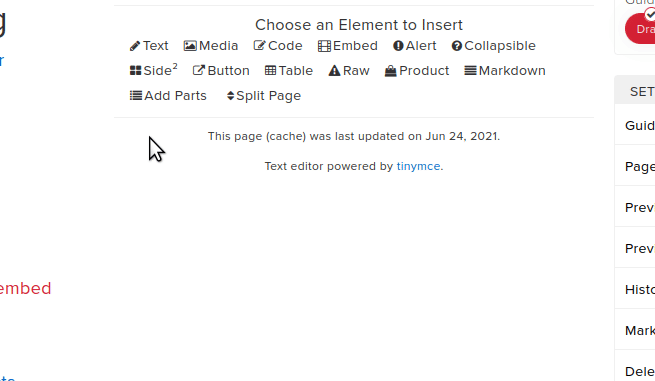 You might not know this, but the Adafruit Learning System is a content management system designed and developed right here at Adafruit. We are constantly adding new features to make the front end better for our readers, but we also constantly add new features to the editor to make it easier for authors to make more amazing guides.
Today we just deployed a new local cache feature. If a save fails, or an author accidentally refreshes a page while working on a guide (or the many other ways things can go wrong), the next time the author reloads the guide all of their work will be saved.
Favorite New Guide
This weeks favorite new guide teaches you how to make a Naughty Cat Detector using Lobe
Do you have cats that love to jump up on counters and you don't want to have to constantly monitor to make sure your cats are behaving? With Microsoft Lobe and machine learning, you can easily set up a Raspberry Pi to monitor things for you and make sure your counters are free of kitty paw prints.

This project will train your cats to stay off the counter by detecting a cat on the counter using Machine Learning and activating a servo to jingle some keys and scare your cat away. This complete project includes a 3D printable stand that holds everything together to make it really convenient.

By using machine learning, you will no longer need to be on high alert every time you leave some meat on the counter or anything else enticing to the average cat.
ALS Deep Cut
With so many guides on the Adafruit Learning System, some amazing guides of years past get buried and lost. ALS Deep Cuts brings these guides back up to the surface. This week's guide is from back in 2013.
Keep that naughty cat busy, with the Raspberry Pi Wifi-Controlled Cat Laser Toy
This project will show you how to create a laser toy for your cat which is controlled over the web with a Raspberry Pi. The project demonstrates using a web application to control servos with the Raspberry Pi and an excellent way to keep your cat exercising when you're umm busy playing minecraft.
New Product Guide
Be sure to check out the latest new product guide. Learn all about the Adafruit TCA4307 Hot-Swap I2C Buffer
As we've been adding STEMMA QT connectors to our breakouts and dev boards, folks have been really enjoying the simplicity and speed of plugging in I2C sensors and devices for quick iteration and design. That's all good, but I2C wasn't really designed for hot-plugging. You're kinda supposed to have everything connected once on boot and never mess with it – I2C was specified for on-board connections. And, folks who have experimented with hot-plugging I2C devices eventually have discovered that if you plug in or unplug at the wrong moment you can cause the bus to hang due to an extra SCL pulse or an unexpected capacitive load.

The Adafruit TCA4307 Hot-Swap I2C Buffer breakout here solves that problem. It's specifically designed to take a non-hot-swap protocol (I2C) and protect the controller from wayward peripherals messing with the bus during attach/detach.